Smoke Wizard®

Has a Pressure Gauge

Leak Down Test - (Pressure Decay)

Diagnose small leaks lets you

Confirm the repair is complete

Smoke Wizard's®

Has a Flow Control Knob

Directional & Precise

Pinpoint Leak Location

Smoke Wizard®

Full-Sized Flow Meter Displays to 0.010" Can measure a .010". (Visibility to .005")  Like Chrysler now requires!

Smoke Wizard®

Compact Design - Easy to Carry

Hangs Under Hood

Stores in most toolboxes!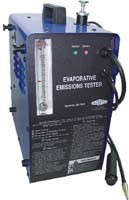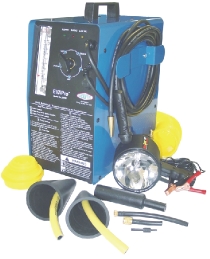 Only Displays to 0.020"!!

Chyrysler Requires Better

Smoke Wizard®

Has a Vacuum Gauge

Vacuum decay is required for natural vacuum decay testing. Chrysler, Ford, General Motors, Toyota & many others have vacuum self-test systems.

Maybe the Check Engine light should

be called the

Smoke Wizard light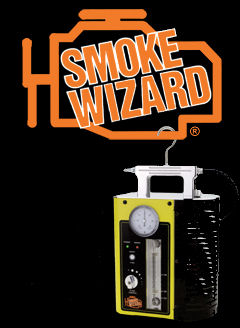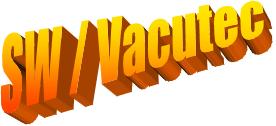 2 Bottles Oil, UV Glasses & Light Included!

(Included accessories pictured)